February 4th, 2019
I seek to unveil the Divine's presence in nature, transposing the melodies of colors I hear with my eyes upon the canvas that others may see, experiencing as one a blending in the universal consciousness, this song of love. When I discovered Van Gogh, I discovered he too saw the movement. It was he that taught my eyes how to hear when I gazed upon Starry Night. With my flaws and what talent I have, I have sought to continue what Van Gogh saw of the Divine's presence in nature. I hope my work and style called Squiggleism will be part of art history and that an artist of the future shall continue transposing the seen/heard Divine symphonic movement. With all my heart and soul I consider being dubbed the "American Van Gogh" the greatest gift ever bestowed me. I pray, my work may be considered worthy. That with each painting I create be like a dart tossed into the sky piercing the black veil to reveal a twinkle of Divine Light. And when I pass, I hope my collection of works will shine like a constellation for the generations of the future to see. Brush to heart, Stefan Duncan. Feb. 4th, 2019

Please follow me on my fanpage https://www.facebook.com/stefanduncanfineartgallery
artwork http://www.stefanduncan.com
April 13th, 2015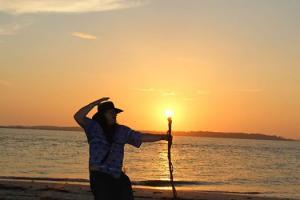 "I personally believe Van Gogh is the greatest artist. Not just for his artistic technique but the joys and meanings in the works, and as a teacher unveiling to me the most glorious, spiritual gift I have ever been given, teaching my eyes how to hear. With Starry Night, Van Gogh revealed the Divine's Symphonic movement of music that is in all that exists. Every tone is a musical note. The swirls and lengths of strokes is the timing and undulating of notes. My canvas is my auditorium. My palette is my orchestra. My brush is my baton. In the silence I begin to hear and I desperately seek to transcribe the notes on canvas, getting lost in the crescendos, sweep away in explosive epiphanies, spiritual elation, dropping down below the depths of human desire, to suddenly spiral upward into the spiritual ecstasy of Divine Illumination. And when the last note is played, I fall exhausted to the side like a deliriously exhausted Mozart." Stefan Duncan, April 14, 2015

March 29th, 2015
video of Life in the Carolinas
February 11th, 2012
I dream of the day of clicking on my fineartamerica page and seeing one of my prints have sold. I dream of my sales rising again expanding my monthly living expenses to a year. I dream of being inspired and painting works that really move people. Now I wait to see how these things are happening.
February 9th, 2012
It's been so long since I've done prismacolors...wow, they take so long and keep breaking. Going back to painting and tackle head on the visions I see in my head. April 11th is my next show. I look for Divine inspiration and the Divine mana that keeps coming and lets me continue what I feel is my purpose to live with this second chance I've been given.
February 7th, 2012
Really making a push now to sell my work over the net. For ten years I had steadily risen but last two years the econony has taken a wee bite out of me. Now I determined to turn things around. This is my life. There is nothing else I can do. To survive on art sales is like do or die for me. God has always come through for me. Love fineartamerica. Was using artwanted. Now I have to go online in next couple of days and try to link here with other sites that are successfully selling their artists' works. Also seek international exposure.
February 4th, 2012
Hello, decided to start using Fine Art with my marketing. Takes so long to do websites and online marketing. The goal is to have a great presence on the net that brings in a steady revenue. This also means painting everyday. I have a show coming up April 11th of which I hope to have created at least 20 new paintings for the event.