April 13th, 2015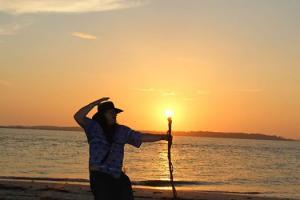 "I personally believe Van Gogh is the greatest artist. Not just for his artistic technique but the joys and meanings in the works, and as a teacher unveiling to me the most glorious, spiritual gift I have ever been given, teaching my eyes how to hear. With Starry Night, Van Gogh revealed the Divine's Symphonic movement of music that is in all that exists. Every tone is a musical note. The swirls and lengths of strokes is the timing and undulating of notes. My canvas is my auditorium. My palette is my orchestra. My brush is my baton. In the silence I begin to hear and I desperately seek to transcribe the notes on canvas, getting lost in the crescendos, sweep away in explosive epiphanies, spiritual elation, dropping down below the depths of human desire, to suddenly spiral upward into the spiritual ecstasy of Divine Illumination. And when the last note is played, I fall exhausted to the side like a deliriously exhausted Mozart." Stefan Duncan, April 14, 2015

March 29th, 2015
video of Life in the Carolinas
October 30th, 2013
Book One was published Oct. 2013. I've created a Raven's Light Gallery for illustrated related to the book. I plan to have portraits of the characters and illustrations of some of the big events that happens in the epic. Can't wait to start Book 2. We just released Skeletal Songs, a collection of my horror poetry. Working on Crematory and shooting for Jan. 2014, followed by Swordslinger 2, Raven's Light 2, and rTr, an end of the world tale.


February 11th, 2012
I dream of the day of clicking on my fineartamerica page and seeing one of my prints have sold. I dream of my sales rising again expanding my monthly living expenses to a year. I dream of being inspired and painting works that really move people. Now I wait to see how these things are happening.
February 9th, 2012
It's been so long since I've done prismacolors...wow, they take so long and keep breaking. Going back to painting and tackle head on the visions I see in my head. April 11th is my next show. I look for Divine inspiration and the Divine mana that keeps coming and lets me continue what I feel is my purpose to live with this second chance I've been given.